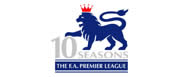 Last season, the FA Premier League celebrated a decade of the top flight since it's creation in 1992. They held their own awards ceremony and presented awards in catagories including Best Overall Player (Alan Shearer), Best Overseas Player (Eric Cantona) and Best Manager (Sir Alex Ferguson). However, Newcastle missed the first season of Premiership footbal, and last season was their tenth in the top division, so here on Jonny's Newcastle Site, you can look back on the previous ten seasons. You can also get involved with the celebrations by being able to cast your vote on catagories throughout the season until the final day of the season in May, where the winners will be announced. You can also look back on previous campaigns in the top flight, each month a new season will appear for you to look back on and remember. So enjoy out tenth season in the Premier League, and hope that in the next ten seasons, we'll have won the trophy a couple of times at least!

Individual Awards
To vote in catagories including Best Player, Best Game, Best Manager and Best non-Prem moment, click on the link below.
Team of the Decade
To vote for your best Newcastle United side from the last 10 seasons, click on the link below.
Season reviews - 1992-03
Remember our ten seasons in the Premiership each month.
October 2003: 1995-96
November 2003: 1996-97
December 2003: 1997-98
January 2004: 1998-99
February 2004: 1999-00
March 2004: 2000-01
April 2004: 2001-02
May 2004: 2002-03