3rd September 2003
THE BATTLE FOR BELLAMY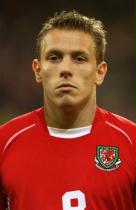 Craig Bellamy is in the middle of a club versus country row after Wales boss Mark Hughes said that he would risk Bellamy for Wales' crunch Euro 2004 qualifier againt Italy. Wales lead their group by two points from the Italians, and Bellamy's fitness is being questioned by Sir Bobby Robson, after Bellamy underwent an independent fitness test earlier this week. He passed, but Robson is warning Bellamy that if he comes back injured, he's in big trouble. Bellamy picked up an injury in a game against Serbia and Montenegro last month, and has missed the last three United games, and Sir Bobby doesn't want him to miss any more because of Newcastle's poor start to the season.
He said "Bellamy will be in trouble if he says he's fit and then gets injured. It would be awful if he wasn't able to play for us and I can't allow that to happen. Craig felt he should join up and, if he feels he can join in training he will - and no doubt put himself up for selection. He hasn't played for us for three games. And, if he comes back injured again, we won't be able to play him again. I'm not having that. It is a delicate situation. Mark Hughes and I get on well and he has promised he will not take any chances with the boy. And I have a promise from Craig that, if he feels the injury, he has to come home."
However, Mark Hughes has admitted that he would risk Bellamy for the big game. Sky Sports News released a statement from Hughes saying that he wants Bellamy to play in Italy on Saturday, to which Newcastle chief executive Russell Cushing wasn't pleased. He said "Wales must expect that we will fight tooth and nail on this. We must protect the interests of both the club and the player to the fullest extent. Mark Hughes alleged statement, according to Sky Sports, that he is prepared to risk striker Craig Bellamy in the Euro 2004 qualifier against Italy on Saturday against the wishes of Newcastle boss Sir Bobby Robson is disgraceful and is a clear verbal indicator to his total lack of respect or concern for the future well being of the player and the future relationship of the club and his employers."
From the point of view of a Newcastle and Wales fan, personally I want Bellamy to play in the game because Wales haven't qualified for a major tournament for over 50 years, and this is the best chance they've had in a long time of doing so. If you've watched any of Wales' games on the TV, you'll see that when Bellamy pulls on the red shirt, he is electric and turn most games, especially the game against the Italians in Cardiff last year. Like Newcastle, when Bellamy doesn't play for Wales, they struggle, which is why both managers want what they want, he is such a key player to both sides. Hopefully, Bellamy will be able to play on Saturday, and come through the game unscaved and ready to return to Newcastle before the Finland game the following Wednesday, so he can recover.
30th August 2003
NEWCASTLE 0-1 BIRMINGHAM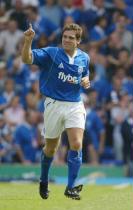 OK, then, Newcastle have got their early season blip out of the way now, they'll start winning games again soon. I mean, who can forget Shearer's debut against Everton in 1996, a game everyone though we were going to win, and we lost 2-0, and last season's game against Manchester City, a 1-0 defeat. There have been others, but not since we've become a major force in English football again. So, hopefully now we'll see the usual free-flowing Newcastle side of the past two seasons, instead of this haphazard imitation that we are currently seeing.
The main reason for the early-season slump is probably Craig Bellamy. Even though Sir Bobby has apparently no money to buy a player, he needs to purchase a player in he Bellamy mold, a player with lightning pace, trickly dribbling skills and decent finishing. Newcastle always miss Bellamy when he isn't on the field, and at the moment, Shola Ameobi hasn't performed well enough to challenge the Welshman for his oplace in the side. Ok, Shola has tme on his side but then again, Michael Chopra came on again for him today and I think it would be a good idea to play to youngster for a game instead of Ameobi to see what he can do over 90 minutes. Chopra is meant to be "the new Alan Shearer", and could be the player that Sir Bobby needs to get for cover for Craig Bellamy, only time will tell.
Sir Bobby shuffled his pack before the game today, moving Gary Speed into the left-back postition that he occupies for Wales instead of Aaron Hughes or Olivier Bernard, and bringing Jermaine Jenas into midfield, and Nol Solano was prefered to Lee Bowyer on the right. Joanthan Woodgate was mising again wth his stomach strain, so Titus Bramble came in. The game opened with Robbie Savage in a heap on the floor as usual, but this time it was referee Matt Messias who clobbered Savage n the face, and he needed lengthy treatment before he could continue, during which time Alan Shearer gave Messias a red card for his actions.
Andy O'Brien got on the end of Solano free-kick with a few minuts gone, but Maik Taylor in the Birmingham goal, yet to concede a goal this season, easily gathered. Then there was a moment of stupidity from Hugo Viana when he attempted a backheel in his own box to Bramble, who had long gone, and that allowed Lazardis in, but Given managed to tip his shot over. Viana has to prove to Sir Bobby that he deserves his place in the side ahead of Laurent Robert, and this didn't do much to helping his cause.
Newcastle's best chance of the game fell to Shearer on 20 minutes when Viana's deflected cross was headed into the box by Ameobi, but it was a fraction too high for Shearer and the chance went begging. Stern John fired wildly over the bar for Brum after good play by Dunn, and the same thing happened again later in the half, but tis time Joh dragged his effort wide of the far post. Solano then had a free-kick saved by Taylor before the half drew to close.
The Geordies really went at the visitors in the early exchanges of the second period, and forced six corners in the first 11 minutes, but none of them managed to trouble Taylor at all, except for a Jenas looping effort that the keeper tipped over, but this is something that United must sort out, with players like Shearer and Speed who are experts from corner kicks, when you're given six of them and none of them are of any quality, you're always going to struggle, and now there is a two week break before the Everton game, that is what needs to be practiced a lot of in training.
However, Newcastle pressed the self-desruct button agan when Speed tripped Johnson in the box and Birmingam were given a penalty. Dunn stepped to to take it, and Given saved the inital effort, but the ball spilled out to Dunn again, who had the easiest of chances to score to opening goal on 59 minutes.
Solano then went close with a volley that flew into the sdie netting, before he was replaced by Bowyer, Chopra came on for Ameobi, and Viana was subbed for Robert as Sir Bobby showed his desperation for at least a point. It just wouldn't come though, Taylor saved well from Bowyer's shot after he showed good skill to take the ball down from Robert on his chest, but Birmngham started creating their own cances, Dunn almost netted a second with a low shot that Given got down well to, then Lazardis robbed Griffin who was struggling in defence before the Irish keeper produced a quality block to prevent the lead become more empathic.
Speed ten headed over a Griffin cross in the last minute, and after the final whistle was blown, a chorus of boos rung out around St James' Park as the Toon Army told the team what they thought of them at the moment, but even it is still early days, a win is a must against Everton in two weeks or Unite will fl, too far behnd the likes of Manchester United, Arsenal and Chelsea for a spot in next seasion's Champions League, or we'll have to settle for a spot in the UEFA Cup, and then we can kiss any chance of signing a top class Bellamy-like player goodbye.
29th August 2003
YOUNGSTERS JOIN LATICS ON LOAN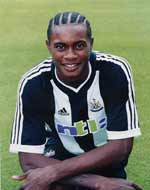 Newcastle reserves stars Calvin Zola and Adam Collin have joined Second Division Oldham Athletic on loan for a month. Both players are regulars in the reserves, and both are yet to make their professional debuts, so they'll probably play a part in the Latics' game tomorrow with Rushden and Diamonds if all the paperwork goes through, if not they'll face United's local side Darlington on September 6th. The 18 year olds join the likes of Olivier Bernard, Brian Kerr, Steve and Gary Caldwell and Michael Chopra to go elsewhere to make their first-team debuts before breaking into the full United side. Zola has a lot to prove, he upstaged Wayne Rooney the other night in a reserve game between Toon and Everton with two goals, and will be looking to show to the footballing world what he is capable of doing. Zola and Collin will re-unite themselves with former Newcastle players David Beharrel and Matty Appleby before they return to the reserves with a bit of vital first-team experience behind them.
29th August 2003
TOON GO DOUBLE DUTCH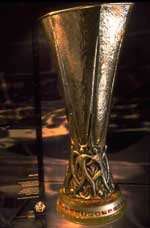 Newcastle have drawn Dutch side NAC Breda in the first round of the UEFA Cup, with the first leg at St James' on the 24th August, and the return leg in Breda on the 15th October. For anyone that knows the Netherlands, Breda is south of Rotterdam, the scene of United's Champions League triumph against Feyenoord last season, and the only links that Newcastle have with the Dutch club is that they signed former goalkeeper John Karelse for £750,000 in August 1999, before he was released in the summer. Breda played Sunderland in a pre-season friendly in 2001, and stuffed them 4-0, but that is nothing to go by, their current league form shows that they have won one, and lost one in their opening two games, which is a lot better than a side closer to home! It is the first step on what is hopefully a long and widing European adventure for Newcastle, and who says that we can't win the whole thing, as long as we can shake up our current form.
27th August 2003
NEWCASTLE 0-1 PARTIZAN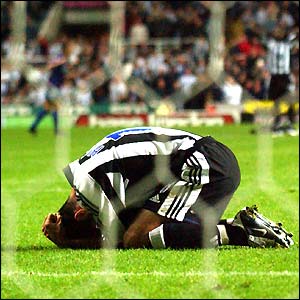 I have a touch of deja vu about Newcastle United. Firstly, cast your mind back a few years to a cold winter's night in 1998, and Newcastle United were in Belgrade after winning the first leg of their UEFA Cup tie with the Serbians, and crashed out unexpectedly. Also, who can forget that it was Lothar Matthaus who captained the Germany side that beat Sir Bobby Robson's England side in the 1990 World Cup on penalties. Well, history repeated itself again on Tyneside tonight, as Newcastle blew their oppotunity to play in the Champions League and a sum inbetween £10m-£18m, needed to bring in new faces soon.
With no disrespect to Partizan Belgarde, they are a poor side, and will probably be whipping boys in their group in the Champions League, however Newcastle made them look like world-beaters they played so terribly, and it was only their fault that they crashed and burned and have to settle for a UEFA Cup place this season. And when it came to penalties, I knew we were going to lose, after all, since 1970 we have been in nine competitive shoot-outs, and haven't won one. Fresh in the mind was out shoot-out with Chelsea in Malaysia, and after seeing the quality of those penalties, I hoped that they might have practiced them a bit in training, but how I was wrong. Shearer and Hughes whistled their's over the bar, Woodgate's cut the grass as it rolled harmlessly into the grateful keeper's arms, and Dyer's attempt was saved easily.
However, we did well to take the game that far, Partizan were all over the game in the previous 120 minutes of action before the penalties, but Newcastle were the ones creating the early chances, Ameobi headed straight at Kralj on three minutes, and Viana's free-kick was easily dealt with by te Serbain keeper. Viana, incedently, was playing instead of Laurent Robert by choice, and how the Robert of a couple of season's ago would have ripped the opponents apart, our passing was dismal and crossing not much better.
Shearer and Ameobi had chances with headers, but both went over, and Solano, the hero of the first leg, went close with a powerful shot that Kralj just got behind. Shearer then headed over again after Woodgate had done well to get the ball to him from a corner, and after Solano played Dyer in, his shot was straight at the keeper, the confidence lacking in the England midfielder's shooting with no goal at home all since the Worthington Cup exit to Everton in October last year.
It was looking OK for United when they re-appeared in the second half, Partizan had hardly created a chance, but they struck a killer blow on 50 minutes when they cleared a Newcastle corner, and counter-attacked up the other end, and the impressive Ilic cooly gave the ball to Iliev to tuck into the empty net after Given was stranded in no-mans land and tie the game up at 1-1 on aggregate.
Ameobi squandered the best chance of the night on 66 minutes when Shearer crossed for the England U21 star, but instead of burying it with his head, he chested the ball down and then missed the target under pressure from a defender. Iliev's shot deflected off Woodgate's heel for a corner as Partizan looked the finish the game off in normal time, and Djordjevic went close with a header that went just over. There were efforts for Taribo West, who did magnificently marking Shearer all nnight, and Duljaj before Viana was replaced by Robert on 85 minutes, and Given made a great save from Malbasa to prevent the game ending in the 90 minutes, so extra time was needed.
Jermane Jenas came on for Gary Speed at the interval, and Partizan were starting to control the game by now, and Iliev squared the ball across the face of the United goal, but Delibasic couldn't get a touch on it. Shearer headed wide again, and it looked to be a rare off-day for the skipper as he couldn't net the vital goal. The Toon Army were getting frustrated by now, and thought it was finally over but Jenas headed wide in the last minute of the first half of extra time, with the new Silver Goal rule in place.
Lomana LuaLua came on for Solano, who was injured and faces a while on the sidelines because of it, and Robert's free-kick skimmed along the grass and was saved by Kralj. It could have been another Feyenoord moment when Shearer stepped up to take a free-kick on 119 minutes, and after it went through the wall, Kralj somehow managed to keep it out with his legs and so the game went to penalties.
Shearer blazed his over the bar, before Given saved Belgrade's attempt, but then Dyer had his saved before Nadj scored to give Partizan the advantage. Then Woodgate missed a low effort, before Belgarde hit Given's bar. Ameobi tucked his away to level, but Cakar scored his to mak the score 2-1 to Partizan. LuaLua smashed his into the top corner, and United were given a lifeline when Partizan missed thier next chance. Jenas stepped up and scored easily, unlike in Malaysia, but it was cancelled out by Ilic, but then Hughes missed his penalty, miles over the bar, and Cirkovic put Partizan Belgrade into the Champions League.
After the game, Sir Bobby faced the media, and with tears in is eyes said that he and the players were distraught, summing up the mood of all the Toon Army as they woke up the next morning. Bobby also said that this was the worst he had felt as United manager since the FA Cup semi-final defeat to Chelsea in 2000. However, that game didn't have £15m riding on it,and now the future of the club doesn't look as good as it did this time yesterday, and we'll have to settle for a spot in the UEFA Cup next month playing some team from Belarus or Lithuania instead of giants like Barcelona or Inter Milan. And I think I speak for every Newcastle fan when I ask "What has gone wrong this season?". Hopefully, it'll be sorted come Saturday when Birmingham come to town, we deserve and demand a performance for the side after this tragedy.
Team: Given, Bernard, Woodgate, O'Brien, Hughes, Viana (Robert 85), Dyer, Speed (Jenas 91), Solano (LuaLua 117, Ameobi, Shearer.
Jonny's MOTM: No-one really deserves one, but Solano played quite well before he limped off in extra-time.
23rd August 2003
NEWCASTLE 1-2 MAN UTD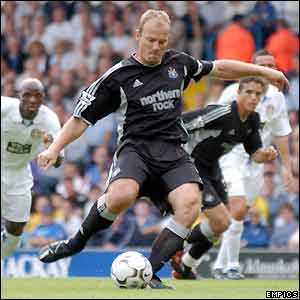 When are Newcastle going to learn that when we play Manchester United, don't give Ruud van Nistelrooy and Paul Scholes a sniff of the ball for the whole 90 minutes, if so bring them down. Last season, Scholes scored a hat-trick at St James' and van Nistelrooy hit a treble at Old Trafford. Today, they only notched once each, but it was still enough to beat the Mags in their first home game of the season.
It all looked gloomy for Newcastle days before the game when it was announced that Uriah Rennie would take charge of the fixture, and I don't need to go on about al the games he's cost us, and mainly Alan Shearer, in previous seasons, and today he was no different. It was going well for the first 15 minutes, I couldn't believe it when Ameobi backed into a Manchester defender Shearer-like a couple of times and didn't hear a whistle, and when O'Brien brought down Giggs with a tackle from behind with the Welsh winger flying towards goal, but during that period, Griffin was booked for fairly tackling van Nistelrooy. Bramble was also needlessly booked by Rennie, but his one good decision had to be made by Jeff Winter (why didn't he ref the game?) and that was to banish Sir Alex Ferguson to the stand for protesting about O'Brien's foul on Giggs which was never given, Ferguson obviously gobbed off too much and watched the rest of the game from the stand.
It came after 26 minutes, Robert swung a free-kick into the box, and Shearer obviously pushed Silvestre to the ground, and headed the ball past Howard in the sticks for the Reds to net his third goal of the season already. There had been chances for either side before-hand, Bramble headed over a Bowyer flag-kick and the defender made a great tackle to prevent van Nistelrooy from giving the visitors the lead.
Ameobi had a good first-half, and he created a golden oppotunity for the Mags when he played the ball across the face of the goal, but no Toon player could get a touch on it and it was cleared. The only other real chance of the half came when Hughes was forced to clear the ball over Given's crossbar when under pressure from Solskjaer, and Sir Bobby was beaming when his side went in at the break a goal up.
It didn't last long though, as van Nistelrooy equalised for the Reds with five minutes of the second half gone after being played in by Keane, and put the ball past Given seventh goal against Toon in three seasons. United were warned moments before when the Dutchman had a almost-identical chance, but put it wide of the far post.
Given saved well from Scholes on 55 minutes, but the Ginger Ninja wouldn't be denied when he scored three minutes later from about 20 centimetres out with his chest after the ball bounced around like a pinball in the box after Man of the Match Keane got it in there.
Sir Bobby desperatly tried to get his side back in it when he brought on Viana, Jenas and Chopra for Robert, Bowyer and Ameobi; and after Dyer was played in by Shearer but he was forced out wide, Chopra almost stole a point in injury time when the captain fed him, he went round Howard but Ferdinand blocked his goal-bound effort and that was that, and United only have a point from their previous two Prewmiership games this season, but will be glad that they won't have to see van Nistelrooy or Scholes again until January next year, unless they sign for Chelsea.
Team: Given, Hughes, O'Brien, Bramble, Griffin, Robert (Viana 70), Dyer, Speed, Bowyer (Jenas 70), Shearer, Ameobi (Chopra 70)
Jonny's MOTM: Alan Shearer again scored for United and also created chances that we wish he could of been on the end of.
21st August 2003
INTERNATIONAL ROUND-UP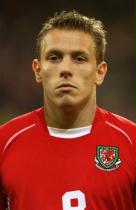 Wales' Euro 2004 hopes took a blow when they lost 1-0 in Serbia and Montenegro, with Craig Bellamy and Gary Speed representing Newcastle again in the same stadium that they played in a week ago against Partizan Belgrade. In the friendly games though, Kieron Dyer was unlucky not to have scored his first England goal when he had a strike ruled out for offside (which was debatable) in injury time in the Three Lions 3-1 win against Croatia in Dyer's home town of Ipswich. Nol Solano was also on target for Peru in their 3-1 win against Nigeria in the USA, however 3 players were sent off in the last 20 mins of that game, but Nobby stayed clear of the trouble. Nikos Dabizas played in Greece's 2-1 win against Sweden. On Tuesday night, Andy O'Brien came on at half-time for the Republic in their 2-1 win against Australia, Jermaine Jenas was part of the England U21s that lost 3-0 to Croatia, Gary Caldwell gave away a penalty for the Scottish U21s against Norway, they went on to lose 3-1, and Alan O'Brien played for the Irish U17s against Norway.
17th August 2003
LEEDS 2-2 NEWCASTLE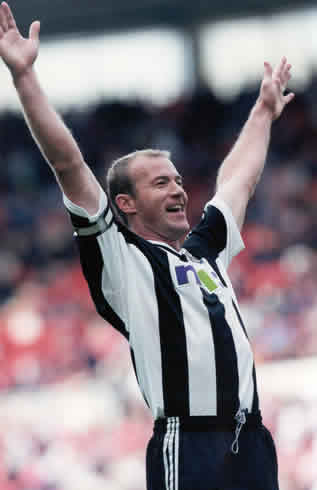 Alan Shearer started the season as he left off from last season with a brace, and stole a deserved point for Newcastle in the 88th minute to prevent them from losing their first game of the season at Elland Road. Shearer, who has now scored 19 times against Leeds, always looked a threat for the Whites, and grabbed the equalier with three minutes to play when he capitalised on a deflection from an Aaron Hughes cross to poke the ball past Paul Robinson.
Leeds looked a shadow of the side that they were last season, and there were impressive performances from Alan Smith and new-boy Lamine Sakho for the home side. Lee Bowyer and Jonathan Woodgate lined up as expected against their former side, and Bowyer was booed loudly every time he touched the ball, until he was substituted for Jermaine Jenas on 73 minutes, and didn't have a particually good game. Woodgate however was cheered by the Elland Road faithful, and had a good, strong game at the back, unlike the rest of the back-line.
United took the lead on 20 minutes when Dyer collected a Bellamy pass and sprinted into the box, and was fouled by Lucas Radabe, and Shearer smashed the ball home. It didn't take long though for Leeds to hit back, Gary Speed gave the ball away in midfield, and Sakho teed up Viduka to slam the ball past Shay Given. There were chances for Robert and Bellamy before the break, but neither were taken thanks to good defending by Robinson and Matteo.
Smith was a real livewire for Leeds, and on this performance would be a great acquisition for Newcastle, he proved this when he put Leeds in front on 57 minutes when the local hero intercepted a terrible headed back-pass by Olivier Bernard and tucked the ball past Given. Newcastle kept going though, and Speed forced a great stop out of Robinson, and Radabe cleared a Shearer header off the line. But Shearer wouldn't be denied his second, and when Hughes' cross was deflected into his path, the skipper delivered the good to earn a point for Newcastle three minutes from time.
Team: Given, Bernard (Jenas 73), Woodgate, O'Brien, Hughes, Robert (Solano 84), Speed, Dyer, Bowyer (Ameobi 73), Shearer, Bellamy
Jonny's MOTM: Alan Shearer never stopped working, and fully deserved his two goals.
17th August 2003
DYER RETURNS TO TOWN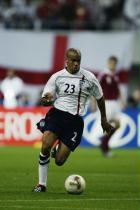 Kieron Dyer will get a chance to return to his old stamping ground at Portman Road, home of Ipswich Town after being named in Sven Goran Eriksson's England squad to face Croatia on Wednesday. Dyer is joined in the squad by Jonathan Woodgate, who could earn a cap after being picked ahead of Middlesbrough's Gareth Southgate and Birmingham's Matthew Upson. However, there is no place for Jermaine Jenes, he has to make do with a spot in David Platt's U21 squad alongside fellow Magpie Darren Ambrose but Shola Ameobi has pulled out because of a slight injury. Elsewhere, Gary Speed and Craig Bellamy are in Serbia again but with Wales for their Euro 2004 qualifier against Serbia and Montenegro, Steve Caldwell and Brian Kerr, who is currently on loan at Livingston, have been named in Berti Vogts' Scotland squad that play Norway next week, and Gary Caldwell, who is on loan at Derby, makes the U21 squad for the Scots. Hugo Viana is in the Portugal squad that play Kazhakstan, however he's a doubt because of injury, Nol Solano looks to have got himself in trouble again with Sir Bobby after travelling to the USA to play for Peru against Nigeria, Nikos Dabizas's Greece side face Sweden, Shay Given and Andy O'Brien are in the Republic of Ireland squad to play Australia at Lansdowne Road, whilst Stephen Brennan is in the Irish U21s to play Poland, and Alan O'Brien is included in the U17s that will play twice against Norway at home.
16th August 2003
UNITED KEEN ON SMITH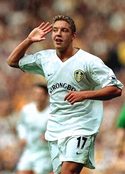 Newcastle boss Sir Bobby Robson has set his sight on Leeds and England striker Alan Smith after Aston Villa were thought to be close to closing a deal for him. Villa boss David O'Leary, formerly Smith's boss at Elland Road, had made a secet bid for him after staying in the same hotel as Leeds at a pre-season tournament in Dublin, but the news leaked out and it attracted the atention of Robson, even though Leeds chairman Prof. John Mackenzie has come out and said that Leeds would not sell Smith for even £20m. However, with Leeds still needing cash, they may not be able to turn down an offer for £10m for the striker, who has a bit of a bad boy reputation after a lot of red cards in his four seasons as a regular in the Leeds side.
Robson is a big fan of Smith, and said "I saw him play against Portugal and he did very well that day. He is a promising, exciting, fiery young player who has plenty of potential". Toon skipper Alan Shearer added "I like the way he plays, but he has to control his aggression. He has plenty of confidence, some say arrogance, but I think he is a very good player". But Leeds boss Peter Reid wants Smith to stay in Yorkshire, and stated "I think there might be a bit of mischief making. I see Alan as a very valuable player for us.". Should Smith sign for the Magpies, he'd join up with former team-mates Jonathan Woodgate and Lee Bowyer, who he'll come face to face with tomorrow at Elland Road as United kick off their season against the Whites.
13th August 2003
PARTIZAN 0-1 NEWCASTLE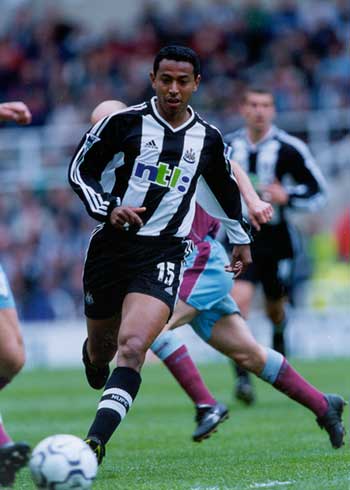 Nol Solano marked his 200th appearence for United and a record-equalling 27th game in Europe for the Magpies with the only goal of the game against Partizan Belgrade in the first leg of the Champions League qualifier. Solano pounced on 39 minutes with a simple tap-in to score United's only goal of the game, but at the other end Shay Given produced heroics between the sticks with four breathtaking saves to prevent the home side from scoring.
There was a boost before the game for Newcastle with Craig Bellamy recovering from a groin strain to partner birthday boy Alan Shearer up front, Andy O'Brien got the nod to slot in a centre-back with Jonathan Woodgate, making his first first European appearence for Toon, and with Lee Bowyer suspended for six European games, Solano took the new-boy's place in the side, instead of Jermaine Jenas.
Newcastle, playing in their new silver European away shirt, looked the better side for most of the game, with Woodgate towering above everyone at the back and making some great clearences, and they almost got of to the best start possible when Kieron Dyer was played through on two minutes by Solano, but his first topuch was poor and the change went begging. The hostile 32,000 crowd were silenced on 39 minutes though when Solano scored when Robert's cross, intended for Shearer who was fouled in the box by a defender, fell at the feet of the Peruvian who tucked it home. The goal came at the perfect time for Solano, who place in the side looks threatened after Bowyer's arrival. It was thanks to Given that it stayed at 1-0 at the break because the Irish keeper puled off the first of his great saves just before the interval when Delibasic shot from 20 yards out.
The second half was a scrappy affair, with the Slovakian referee dishing out nine yellow cards during the game, with five for United: Bellamy, O'Brien, Ameobi, Shearer and Bernard; and there was a stop-start feel to the game midway through the half. Belgrade hit the side netting soon after the re-start from Malbasa, and Sir Bobby, who had his own score to settle with Belgrade coach Lothar Matthaus after the World Cup in 1990 when Germany beat England on penalties in the semis, made his first change of the night when he brought on Ameobi for Robert on 64.
Belgrade just didn't seem like scoring, even though Newcastle were tiring in the heat in the Serbian sky, especially with Woodgate commading in the defensive line, but when they did get through, Given made a fine block to deny Iliev with his legs. Jenas replaced the goalscorer Solano with seven minutes to go, but Partizan weren't going to give up without a fight, and Given pulled off another masterclass in goalkeeping in injury time when he first saved from Malbasa and then Stojanoski in quick succession to make sure that Newcastle held on to their advantage that they take back home to St James' before the two sides do battle again in two weeks time.
Team: Given, Bernard, O'Brien, Woodgate, Griffin, Robert (Ameobi 64), Dyer, Speed, Solano (Jenas 83), Shearer, Bellamy
Jonny's MOTM: Shay Given pulled off four fantastic saves so that United have a great chance of qualifing of the Champions League proper.
8th August 2003
CALDWELL JOINS UP WITH RAMS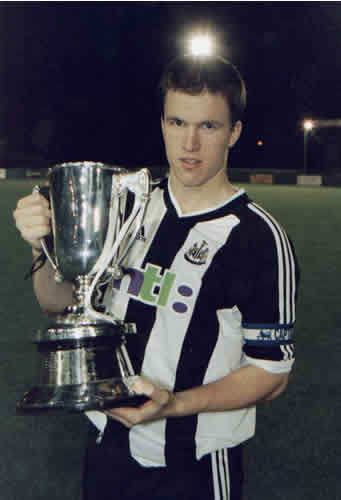 Gary Caldwell has joined First Division Derby County on loan for two months, 24 hours after Brian Kerr signed for Livingston for six months. Caldwell was on loan at Coventry City last season, and impressed Derby boss George Burley, who needed a new defender to cover an injury crisis at Pride Park, and snapped up Caldwell on loan for the cash-strapped club.
Burley said "Gary is a young player who I saw play when he was on loan at Coventry last year. Gary played in the First Division all last season so he knows what it's about and he was very keen to come here.". Burley added "He is a strong player who is comfortable on the ball. He likes to bring the ball out from the back and that suits our style of play." Caldwell is yet to play for United in the Premiership, and so Sir Bobby Robson was happy to loan him out again to gain more first-team experience.
8th August 2003
FOREST SNAP UP ACADAMY DUO
Nottingham Forest have signed Newcastle Acadamy stars Ross Gardner and James Beaumont for an undisclosed fee. Gardner and Beaumont were transfer listed last month following an FA inquiry that the two players were bullied by coaches Peter Beardsley and Kenny Wharton, who were eventually cleared. Both players signed three year deals at the City Ground, despite interest from Manchester United.
Forest Acadamy director Nick Marshall was delighted with the signings of the England U18 internationals, and he said "We regard it as a real coup to have secured the services of two players who are clearly held in such high regard. They see Nottingham Forest as a football club where their careers can progress. They were wanted by a number of Premiership clubs and they could possibly have secured better financial packages elsewhere. But they believe that joining Forest will enhance their long-term prospects. They are desperate to play football and really want to do well for this club."
7th August 2003
SPEED STAYS ON TYNESIDE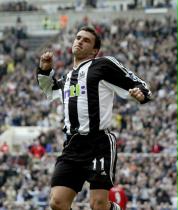 Gary Speed has signed a new one year extention to his current contract, and looks set to end his footballing career on Tyneside. The Welsh international skipper will remain at Newcastle until the end of the 2004-05 season, when he will just short of his 35th birthday. If Speed sees out his contract at the club, he would have been a United player for eight seasons since he signed for £5.5m from Everton in the Kenny Dalglish era, and despite being the oldest member of the squad, Speed has been vital in the centre of midfield throughout those seasons, and has helped developed players like Kieron Dyer and Jermaine Jenas with his experience.
Speed said "I am very happy to have agreed the one-year extension to my contract and look forward to the next two seasons with relish. We have a tremendous squad of players here at St James' Park and right now, there's no better place to be.'' Speed has played 175 league appearences for Newcastle, scoring 25 goals, and holds the record for the most Premiership appearences since it's creation in 1992, he has played in 376 games for Leeds, Everton and the Toon.
7th August 2003
LIVINGSTON LOAN KERR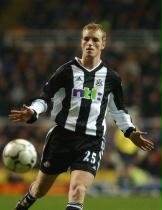 Brian Kerr has signed for Scottish Premier League side Livingston on loan for six months. The Scottish international midfielder has been pushed even further down the pecking order at St James' Park since the arrivals of Darren Ambrose and Lee Bowyer, and has only made 13 appearences in four seasons at the club, eight as a substitute, since coming up through the ranks at United. Kerr made his Scotland debut against New Zealand earlier this year, and thinks that a move to Livingston will help his chances at collcting more caps for his country as he will be a first team regular at Almondale.
7th August 2003
TOON TO TRAVEL TO BELGARDE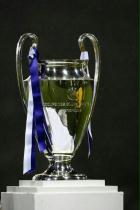 Newcastle will play Partizan Belgrade in their two-legged qualifying game for the Champions League after the Serbains beat Swedish side Djurgarden on away goals last night. The first leg finished 1-1 in Belgrade, and the Swedes were looking more likely to face United a week later when they took a 1-0 lead, but Belgrade, managed by former Germany skipper Lothar Matthaus came back from the dead to score score twice, an even though Djurgarden pulled a goal back, they were unable to find the crucual second, and so United face a tough trip to Belgrade next week in their first competitive game of the season. It is not the first time the two sides have faced each other, United went out of the Cup Winners Cup in 1998 to Belgarde after winning 2-1 at St James' Park, but losing 1-0 in Serbia and Montenegro and going out on away goals, hopefully the same thing won't happen again and United will be playing Champions League football again next season.
5th August 2003
NEWCASTLE 2-2 BAYERN MUNICH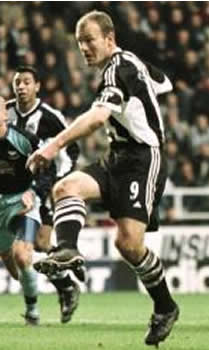 Alan Shearer proved to be the star of the show in United's first game at St James' Park this season, and their last warm-up game before the season gets underway against Bundesliga champions Bayern Munich. Shearer scored two fantastic goals, one in each half of the game, to prove that he's back to his best after injuries robbed him of the last month of last season. It was also Lee Bowyer's first game at his new home ground, and he was given a rousing reception by the 32,000+ Toon Army when he collected the ball in midfield after about thirty seconds.
A strong Bayern side lined up against the Magpies, despite the fact that the German season has already started, and in it included the likes of Ballack, Elber, Lizarazu, Sagnol and Hargreaves, but there was no Oliver Kahn between the sticks for Munich as he had an ear infection. United played really well against their German counterparts, and had amany chances before going a goal up, Bellamy's shot straight at the keeper after going one-on-one against him was the best effort, but Shearer broke the deadlock five minutes before the break when he raced onto a through-ball by Bellamy, rounded Rensing in the Munich goal and put the ball in the net.
Bayern came out for the second half looking liike a different side, Scholl went close a couple of times but his efforts were blocked by Shay Given, but on the hour Munich equalised when England midfielder Hargreaves bent a free-kick past Given into the top corner. It looked bad news for Newcastle when Bellamy limped on on 66 minutes when he injured his groin, and was replaced by Ameobi, but afterwards it was said that it wasn't too bad and it was only a tweak. Titus Bramble, playing because Jonathan Woodgate had an upset stomach, made a great tackle to prevent Elber from scoring, and he also had a good game all evening.
United must have thought they had won the friendly on 85 minutes when Shearer belted a volley into the goal from 25 yards out past Rensing to give Newcastle a 2-1 lead. Unfortuatly for the Magpies though, they couldn't hold on and Nol Solano's Peruvian team-mate Pizarro scored with a low shot with a minute to play to equalise. Newcastle could have won it though in injury time when Ameobi twice missed golden oppotunities and Robert's shot rolled just wide of the post, but the game stayed at 2-2. Sir Bobby Robson has now had plently of oppotunities to look at his squad now, and will be sorting out the final details until Newcastle play their first competitive game of the season against Djurgarden or Partizan Belgrade next week in their Champions League first leg qualifier, it is currently 1-1 after the first leg between the two sides.
Team: Given, Bernard, Bramble, O'Brien, Griffin, Robert, Dyer, Speed, Bowyer (Solano), Shearer, Bellamy (Ameobi)
4th August 2003
HULL CITY 0-4 NEWCASTLE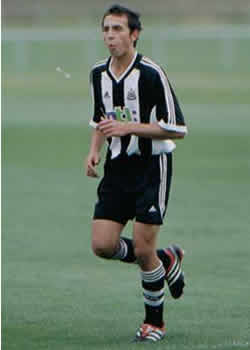 Michael Chopra netted twice against Hull to continue United's impressive pre-season so far, and push a claim that he is ready for the nig time of the Premiership next season. A strong side was against selected by Sir Bobby Robson, but these players could be feeling sorry for themselves as they probably won't feature against Bayern Munich tomorrow night at St James'.
The impressive KC Stadium played host to this game, and it was Chopra who opened the scoring when he cooly rounded the keeper from a LuaLua through-ball to score the first goal on 20 mins. Skipper for the night Nol Solano had a good game, and he went close with a couple of free-kicks, adn Hull had a goal ruled out for offside when Allsopp was judged correctly to be offisde afer he put the ball past Harper. Shortly after, Ameobi made it 2-0 when he collected a Chopra backheel and shot from the edge the box. The England U21 striker also got involved in a tussle with Hull defender Joseph after an arial challenge, and players from both sides rushed in to stop the fracare, and then both players recieved bookings after another off the ball incident.
Ameobi rattled the post shortly after the re-start, but on 58 minutes, Chopra grabbed his second of the night following a LuaLua run and cross on the left, just before that though, Harper made a fine save to prevent City from scoring from point-blank range. LuaLua was having a great game, and was unlucky not to have his name on the scoresheet at least once because he had a lot of attempts saved or blocked by the Hull defence, but substitute Cort made it 4-0 with a header from a great Aaron Hughes cross to wrap up a convincing win for United.
1st August 2003
HARTLEPOOL 0-6 NEWCASTLE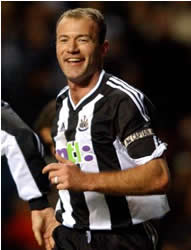 John Carver took charge of United's other pre-season friendly of the night against neighbours Hartlepool. The quality of United's squad shone through tonight, whilst a strong side managed by Sir Bobby lost at Sheffield Wednesday, the likes of Alan Shearer, Craig Bellamy, Nol Solano, Gary Speed, Shay Given, Jermaine Jenas, Laurent Robert and Jonathan Woodgate lined up against the Second Division side.
The first goal came on 10 minutes when Speed played a long ball over the top of the Pool defence, and Bellamy was onto it, quick as a flash, and put the ball past the keeper. Bellamy turned provider for Shearer seven minutes later, after a corner came in, Bellamy headed the ball to the far post and Shearer had the easiest of tasks to tap in with an open goal in front of him. Shearer scored his second after a great run down the flank by Andy Griffin, who crossed and after the keeper made a hash of it, Shearer tapped in again. His hat-trick came when Solano played a perfect through-ball to him, and Shearer rounded the keeper to score his treble.
In the second-half, it became 5-0 when Bellamy crossed in for Solano to fire the ball into the roof of the net straight after the re-start, and Speed scored Toon's sixth goal when he finished off a superb one-touch move with a simple chance to score. Disappointingly, there was no chance to play for youngsters on the bench such as Gary Caldwell, Michael Chopra, Alan O'Brien and Andy Ramage, but they'll probably feature in the game against Hull City on Monday night.
Team: Given, Bernard, Woodgate, S Caldwell, Griffin, Robert, Jenas, Speed, Solano, Shearer, Bellamy
1st August 2003
SHEFFIELD WED 4-3 NEWCASTLE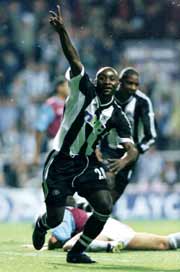 A strong Newcastle side lined up for the friendly with Sheffield Wednesday with a starting eleven that have all played in the Premiership and also a new three-pronged attack of Shola Ameobi, Lomana LuaLua and Carl Cort. Sir Bobby Robson was on the touchline, obviously thinking that this game was the more important game of the evening for United.
A big crowd turned up to watch United, around 15,000, but it was Wednesday who struck first through Owusu, voleying past Harper from inside the box. However, Dyer leveled the game when he latched onto a perfect through-ball by Ameobi to slot the ball past the keeper. Bowyer then had a goal disallowed for offisde after he pounced after a Viana free-kick, but Ameobi put United in front roight at the start of the second half after some great dribbling by LuaLua who gave the bal to Dyer, and Ameobi scored after the skipper's shot was pushed back into his path by the keeper.
United looked to have had the game in the bag when the scoreline became 3-1 after LuaLua curled a free-kick round the Wednesday wall on 65 minuts, but three minutes later, Wednesday catpain Smith's giant leap from a corner pulled a oal back for the Yorkshiremen. The Second Division side equalised on 77 minutes when Armstrong scored despite two blocks on the line by Bramble, and they completed a marvelous comeback two minutes later when Kuqi scored a great goal past Harper on the volley.
Team: Harper, Elliott, Andy O'Brien, Hughes, Bramble, Viana, Bowyer, Dyer, Cort, Ameobi, LuaLua.